here's some tour dates for may, and we've got a 7" split coming out in a couple weeks. May 22 Open Space Gallery Baltimore, MD May 23 House Show Philadelphia, PA May 24 the ho_se Brooklyn, NY May 25 House Show Boston / Cambridge, MA May 26 BSP Lounge Kingston, NY May 28 Poland Street Portland, ME all shows with mutual benefit, emily sprague on...
May Tour Dates We'll be on the road for a short stint with our best friends Mutual Benefit and Emily Sprague. Both wonderful, wonderful people. Here are the dates: May 22nd: House Show | Philadelphia, PA May 23rd: Open Space | Baltimore, MD May 24th: ho_se | Brooklyn, NY May 25th: House Show | Boston, MA May 26th: BSP Lounge | Kingston, NY May 28th: Poland Street House | Portland, ME
Watch
Music video for "Over and Over". Shot/edited by us. Features good friend Attia Taylor. References the 1997 Gregg Araki film, Nowhere.
Anonymous asked: Interested on hearing the Converse Rubber track you guys talked about last year.
Lizard Kisses | March 14th | The Delancey →
come see us play!
Watch
Video from our practice space: "Over and Over" from our new EP Loving Creatures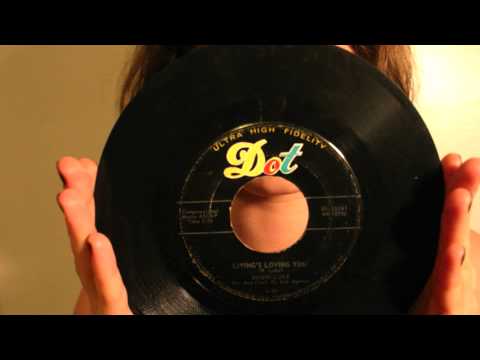 Do you love Lizard Kisses?
Watch
This was a great night. mehan: suppersongs: Supper Songs 001 // Mutual Benefit // September 2012 Very excited to announce Supper Songs, a new project from my friend Orr that I am helping out with. Supper songs is an irregular concert and dinner series that takes place in the basement of a house in Carroll Gardens, Brooklyn. Everyone chips in for a family-style, potluck meal and at the end...
duppy-conquer0r asked: Thanks for the follow! i just wanna say ive been a fan since you came out with sleeping in. Love you guys keeping doing you!
Watch
Goodbye 2012
Crystal Dorval: end of the year ramble... →
Love to Crystal Dorval and thanks for working with us in 2012! We can't wait to hear the latest release from White Poppy. Releasing that 7" split with My Friend Wallis was a complete pleasure and we had a ton of fun making those collages. The end product turned out beautiful. crystaldorval: 2012 was definitely a transitional year for me as an artist. There was the death of my band...
Watch
first day of snow in new york
Watch
A short clip of us playing live a couple weeks back. xo
Anonymous asked: Phenomenal! Please publish the text of the song "close" :) Uncle Google translates from Polish to English, because I don't speak English well. Thx. Szymon, Poland
lk on blog never sleeps →
Lizard Kisses "Close" こちらLizard Kisses、良く知らないんですけど、すごく良い。 所謂インディフォーク男女二人組ってやつで 完全にソースはギターと歌のみっていう、潔いんだけど このリバーブのかけ方っていうか、ドリームフォークと 言いたくなる感じが。基本そういう生で勝負な人って声も、 ここまではウェットにしない気がするんだけど何か違うよね。 アルバム控えてる模様、出たら買いたます。素晴らしい! Google translated this to: Lizard Kisses "Close" Lizard Kisses here, I do not know well, it is very good. Indie folk duo guy in so-called men and women Called only guitar...
8 tags
Watch
themusichoarder: Lizard Kisses // Close New single from the Brooklyn duo, had my eye on them now for a while and the material is stronger and stronger. The music is a mix of dreamy folk and beautiful simple melodies. Even better they have their own tumblr (just like us wowza), follow them here:  http://lizardkisses.tumblr.com/
The Deli writes about our 9/18 show →
come out!! FB event: http://www.facebook.com/events/193674760764772/
Watch
Music video for "Close" from our upcoming record. It is our first foray into producing our own music video and we had a great time making it. We hope you all enjoy.
9/18 - Kevin Greenspon, Mutual Benefit, Lizard... →
Facebook event page. Please come if you're in Brooklyn!
Watch
new song from forthcoming album. music video to premiere soon.